Gabriel Martinelli again reveals why he will be special
Gabriel Martinelli expressed his desire to keep working hard amid recent praise. The Arsenal youngster again reveals why he will be special, and it has nothing to do with what happens on the pitch.
It has been a remarkable first season at Arsenal for 18-year-old Gabriel Martinelli. Signed from the depths of Brazilian football, the teenager arrived with little expectation, no experience of European or English football, needing to adapt to a new league, team, and country, all while learning a language and culture he did not know.
It was a recipe for many young players to wilt in — and there are plenty of examples throughout history of this. From the moment he stepped onto the pitch in preseason, though, Martinelli proved that he would relish the challenge, not crumble under it.
More from Pain in the Arsenal
He has since displayed his talent time and again. He scored 10 goals in all competitions, the second-highest figure in the squad, produced sensational performances against Standard Liege, Liverpool and Chelsea, and despite suffering a recent season-ending injury, is considered one of the most talented players in the squad and Premier League as a whole.
Martinelli's performances have attracted quite the interest. Ronaldinho compared him to the original Ronaldo, one of the greatest strikers in football history. Jurgen Klopp called him a 'talent of the century' after he ripped a second-tier Liverpool team to shreds in the EFL Cup earlier in the year.
Martinelli's response to such praise helps illuminate why he is well on his way to greatness. Speaking to the Arsenal website, when asked about Ronaldinho's comments, he said:
"For one of the best Brazilian players of all time to speak so highly of me and compare me with one of the best forwards in football history is something that seems hard to believe <…> I'm grateful to those who praise me and I always try to give my best to keep earning that praise, but, above all, it's about working hard and going for wins and success here at Arsenal."
He then echoed that sentiment with respect to Klopp's comments, too:
"I'm very proud that one of, if not the best coach in the world [said that]. As an 18-year-old, it was a big deal for me, but, of course, I need to keep my feet on the ground and work hard."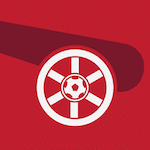 Want your voice heard? Join the Pain In The Arsenal team!
Write for us!
Notice how Martinelli essentially makes two remarks: he thanks the individual for their praise of his talent and performance; he then immediately says that he still has a lot of work to do, that he must not let such praise go to his head, and that he wants to earn victories and titles for Arsenal as a part of the collective team.
For all of his outrageous talent, and he is certainly supremely gifted, Martinelli's true greatness stems from his attitude. His work-rate, his commitment, his desire to be the best, and his humility to recognise that he is not there yet. Of course, talent is important and Martinelli has it in spades, but what separates Martinelli from other gifted youngsters is his character and attitude.
Next:
Arsenal Vs Spurs: Predicted starting XI
Martinelli is determined to be special. And ultimately, this is what will take him to the very, very top.