Mikel Arteta has chance to make statement
Arsenal have made great improvements under new head coach Mikel Arteta. When they play in his first North London Derby on Sunday, the new manager has a chance to make a real statement.
While Arsenal's season is likely to end in disappointment, the form of Chelsea and Manchester United taking the Champions League places beyond their reach, there has still been plenty of positive improvement and reason for encouragement since Mikel Arteta took the reins midway through the campaign.
The results of the entire year will look like one of the club's worst seasons since Arsene Wenger arrived more than 20 years ago. And given where the club stands in comparison to their Premier League rivals, such a downward perspective is justified. But Arteta and Arteta alone inspires hope for what is to come.
More from Pain in the Arsenal
And now he has a chance to make a real statement as the new head coach. While the Gunners' progress under his guidance has been encouraging and stark, especially when compared to the hapless, directionless management of Unai Emery in the early parts of the season, he is yet to have a statement victory that truly shows that Arsenal are now ready to compete with the best in the league.
Arsenal did beat Manchester United early in his tenure. The 2-2 draw against Chelsea with ten men was another impressive result, while last week's 2-0 win over Wolves was arguably their best combination of performance and result against a high-level opponent. But none of these would be as significant as a thumping win in a North London Derby, something that Arteta has experience of as a player.
When Arsenal travel to Tottenham Hotspur on Sunday afternoon, they have the chance to both reassert their dominance in north London in the post-Mauricio Pochettino era and signpost the progress that Arteta has made as head coach. Arteta himself spoke about the 'special' affair that local derbies are in his pre-match press conference: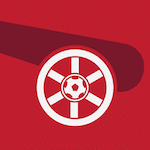 Want your voice heard? Join the Pain In The Arsenal team!
Write for us!
"They [the derbies] are all different, it depends a lot whether you win or lose, that's what makes it special. Obviously we have had some really nice ones playing them at the Emirates and beating them so I have some really good memories on that. It's such a special occasion. Rivalry in football, when you take it in a positive way, and that brings energy, that brings passion, that brings a city together. It's such a beautiful thing."
Arteta, then, understands the unique nature of a North London Derby. He recognises that while you may get the same number of points for a victory, the meaning of such a win, and the subsequent confidence that it can inspire, is entirely different from every other match in a season. A win would be a real statement.
Next:
Arsenal Vs Spurs: Predicted starting XI
And Arsenal have the chance to do more than win. Spurs are in dreadful form, their confidence is shot, and Jose Mourinho is conducting his usual self-combustible three-year cycle in the space of one season. Arteta and his team have the opportunity to smash their great rivalries. They can make a statement and show just how far this team has come under his guidance.