Matteo Guendouzi faces a crucial end of the season
Matteo Guendouzi has slipped out of the Arsenal starting XI under Mikel Arteta. And with the long-term future of central midfield still up for grabs, he now faces a crucial end to the season.
Since Mikel Arteta's reign as Arsenal manager began, Matteo Guendouzi has scarcely seen consistent playing time. He was a prominent component of Unai Emery's starting XI but hasn't been shown the same favour under the new manager.
External factors, such as a falling out with Arteta at the Dubai training camp, could be the catalyst for his lower rank in the pecking order, but it seems Arteta has had a clear-cut plan at the position, one that does not include Guendouzi.
Under Arteta, Arsenal have dropped one defensive midfielder into the backline, while the left-back shoots up the channel. Thus far, these roles have been filled by Granit Xhaka and Bukayo Saka respectively. Arteta's plans don't include a compromise in these positions, and for good reason.
Since setting up his tactics this way, the team has developed a sharp attacking style. With Saka streaking up the touchline, he bolsters a strong attacking front. The Gunners' deadliest weapons lie up top, and Saka's crossing and dribbling have numerous goalscoring chances.
More from Pain in the Arsenal
Xhaka has also shown he is the man to fit Arteta's scheme. Playing in a left-sided midfield role that allows him to drift wide and drop deep minimises his weaknesses — his difficulty against the press; his interdependence on his left foot; his lack of mobility and athleticism — and focus on his strengths. From this position, he has delivered phenomenal long balls, adding to David Luiz's deep distribution role from centre-back.
Guendouzi doesn't fit the description of Xhaka's stay-at-home pivot role. He struggles to remain disciplined in central midfield. Against weaker sides, he has gotten away with it, even thrived with no clear direction. His natural athleticism compensates for heavy touches and he has a knack for making clever passes anywhere he finds himself.
Against stronger sides, however, this immaturity has cost him dearly. Under Emery, his talent carried him in an Arsenal side that was short of congruence. He showed character and won Arsenal fans with his impassioned fighting spirit. He did, however, show ill-discipline at times. Guendouzi's aggressive tackles turned into fouls born out of frustration. He picked up bookings. He became liable for Arsenal's lack of midfield shape.
It is not time for fans to turn their backs on the young Frenchman, though. At 21 years old, he is one of the youngest players to consistently produce in the first team. He has already started over 50 games for the club and has even won multiple Player of the Month awards. There is no question that Guendouzi has a place in Arsenal's squad and future. The real dilemma, however, is whether he should be a featured Premier League starter over other players.
The two main candidates that Guendouzi is competing for time against are Lucas Torreira and Dani Ceballos. Neither of the two fit Xhaka's current role, but they also differ from Guendouzi.
Torreira is a bulldog. Anything he lacks in progressive play is made up for in defensive determination. Tackling is his forte, winning almost half of the challenges he attempts. Torreira also helps hold Arsenal's shape in the middle, floating from side to side, receiving and distributing passes when needed. He is a high-volume piston in Arsenal's midfield, noticeable anytime he is featured in the team.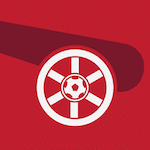 Want your voice heard? Join the Pain In The Arsenal team!
Write for us!
As for Ceballos, he can play as a link between defence, midfield, and attack. While he doesn't fit either the traditional role of a defensive midfielder nor that of a more attack-minded option, his combination of the two makes him intriguing. He possesses the creativity to spark attacks through strong dribbling and snappy distribution. Ceballos can also play a deeper role as a conductor, fizzing long balls from side to side and shifting play. He is a master of passing and possession, which is ideal for Arteta.
While the two other midfielders pose competition for Guendouzi, their futures with the club are uncertain. Ceballos is on loan from Real Madrid. His time at the club is set to end at the end of this season, though he could yet return on a permanent deal. Torreira's future is equally uncertain. His agent has said that he still has dreams of returning to Italy and his battle against injuries this season hasn't allowed him the playing time he desires.
Should he prove his worth by the end of the year, then, Guendouzi has the chance to stake a claim to be Arsenal's long-term midfield anchor, a role that he unquestionably has the talent to fill. Where he falls short of the mark is between the ears. His lack of positional awareness often leads to mistakes and his fiery attitude doesn't always work in his favour. He is still growing, but the floppy-haired kid won't be so much longer. Sooner rather than later, he will need to prove that he is reliable.
Next:
Arsenal: 3 takeaways from Brentford friendly defeat
For Guendouzi, the final stretch of this season is vital. He has what it takes to command the Arsenal midfield for years to come. Or he could shy away from the responsibility. It is up to him to show Arsenal and Arteta that he learn, grow, and fine-tune his ability. If he can, Arsenal might just have a diamond on their hands.