Mikel Arteta must use counter-attack
Mikel Arteta wants his Arsenal team to dominate possession and control matches. However, in Saturday's FA Cup final against Chelsea, he must use a counter-attacking approach.
If he could choose, Mikel Arteta would have his Arsenal control every game they are a part of and dominate it through extended periods of possession. That is the style that he abides by and believes in, and as he continues to rebuild the team in his image, he will work towards such an approach, acquiring players who are capable of executing it at a high level.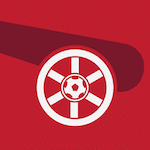 Want your voice heard? Join the Pain In The Arsenal team!
Write for us!
However, while over long periods it is the most effective way of approaching matches, as modern football has consistently proven with every of the most successful teams playing in this manner in one way or another, in one-off games, that is not always the case.
More from Pain in the Arsenal
A possession-based gameplan is extremely difficult to execute. It requires skill and control across the pitch in possession, intense, hard work from the attacking players to press the ball when turnovers are committed, and athleticism and awareness in defensive positions to deal with the greater space that is vacated as a result of pushing players forward. Over a long season, this approach will pay dividends. But in single matches, it can backfire, as Arsenal have experienced in the past.
When Arteta faced the two dominant teams in English football earlier this month, he adapted. He recognised the talent deficit his team faced and changed his system as a result, implementing a more defensive, deeper approach that sought to compact space in their own defensive third before then exploiting the space in the other half with fast breaks and direct counter-attacks. Especially against City, Arsenal executed it wonderfully and deservingly won 2-0.
Now they face another team that will be difficult to press and dominate. In Saturday's FA Cup final against Chelsea, Arteta must set his team to compete with a side that is not as suffocating as City or Liverpool but is one of the most cohesive and dangerous in the Premier League, especially in possession.
As was the case against Wolves, Leicester City and Sheffield United, other teams that are a similar standard to Chelsea, Arteta pushed his team higher up the pitch and looked to dictate play with longer periods of possession. He did not change the system, but he did alter the manner in which the system was executed.
Chelsea, though, are an exceptional counter-attacking team. Trying to replicate this approach would be risky, to say the least, and might open up an already vulnerable and unconvincing back three to a pacy, fluid, vibrant attacking unit. In contrast, trying to isolated Chelsea's equally lacklustre defence against the speed of Pierre-Emerick Aubameyang and Nicolas Pepe could be a fruitful approach for a team that lacks creativity in central midfield to unpick defences.
Next:
Arsenal Vs Chelsea: 5 key players to watch
How Arteta approaches this crucial final remains to be seen. Does he take the City/Liverpool route? Does he turn to the style that he has the most belief? In this one-off game, he would be better off leaning on the counter-attack.