Mikel Arteta the man, not the manager, flourishing
Mikel Arteta has been heralded for his attentive coaching and tactical instruction. But Arsenal's new head coach is also flourishing as a man, not just a manager.
Plenty of players, coaches, and pundits have expressed their belief that Mikel Arteta is going to be a great manager. Many believe that he already is, especially many of the players that are already working with him. David Luiz, Granit Xhaka, Kieran Tierney and plenty of others have extolled their new head coach's qualities, particularly in relation to his understanding of the game and tactical nous.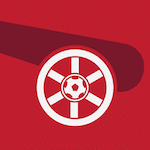 Want your voice heard? Join the Pain In The Arsenal team!
Write for us!
However, while the Arsenal manager has impressed on the pitch, although there is still plenty of progress still to be made, of course, he has also flourished as a man and character, not just as a manager.
More from Pain in the Arsenal
In a recent report by the Daily Mail, which delves into the details of Arteta's first six months in charge at the club, the Spaniard is described in a glowing light, but not just for his football intelligence and coaching work on the training ground.
Take this extract as an example:
"It is a sign of the humility that is well-known around the club. Within a couple of days of his starting his reign, Arteta had made a point of introducing himself to staff right across the club, delivering 'team talks' to employees in various different departments, including those based at Arsenal's Highbury House offices near the Emirates Stadium. Arteta spoke, approximately, on 12 different occasions but the message was the same – you might not be players but if you can make a difference in the club, it makes a difference to the team. 'It was fantastic,' one witness said. 'He really made people feel like it is one club.'"
This is not the first time that Arteta's character has been praised. Xhaka spoke extremely highly of his communication skills and empathy. The way he handled the coronavirus pandemic was exemplary, including speaking with grace, elegance, and awareness, touching on social problems as well as difficulties for football while he and his family recovered from the virus.
This is where Arteta has flourished in ways that no one would have expected. While Manchester City players celebrated his work in training, improving their individual games by working on technical and tactical aspects, no one knew how he would handle the personal side of the job. Arteta is the steward of Arsenal football club. He must act as a human, not just a well-oiled football coach. And he had no prior of experience of this role.
For all of the criticism that rightly came Unai Emery's way for his wayward management, throughout his tenure, he acted respectfully, gentlemanly, entirely understanding the responsibility of the job. In that sense, he mirrored the infamously cerebral Arsene Wenger, known as Le Professeur. Arteta has these very same qualities, too.
Next:
Arsenal: 5 extra players to sell should they lose FA Cup final
Arsenal have always prided themselves on being more than a football club. They are heavily involved in the local community, they understand their role in society and are extremely open to aspects of life beyond football. As the new leader of the club, Arteta is continuing that tradition, and he is doing it wonderfully.