Mikel Arteta's non-negotiables need to take effect
In their 2-1 defeat to Brighton, Arsenal proved that little has changed within the squad. Mikel Arteta and his non-negotiables need to take effect.
No fight, no leadership, no culpability. How many times can you say that about an Arsenal defeat. After Saturday's defeat to Brighton and Hove Albion, Neal Maupay scoring in the final minute, the club is again on a soul-searching mission.
When Mikel Arteta took over in December, he swore by his non-negotiables. One of these was that he wouldn't accept less than 100% commitment. Players who are not doing their jobs would not play. And yet, in the two games since coming out of lockdown, either the players have forgotten the non-negotiable rule or Arteta isn't being ruthless enough in getting his message across.
More from Pain in the Arsenal
The negative culture that Arteta wanted to drive out when he arrived seems to be seeping back into the cracks once again. Certain players look disinterested. Others crumble, particularly at key moments in matches. It is a horrible combination and one that is oh so familiar to any supporter.
Arteta, of course, is not to blame for this. He has inherited the worst team of the Emirates era, one that has been allowed to coast by on a weekly basis with err or challenge. But I would expect Arteta to stamp his authority on the team a little harder, especially as he looks to set a strong example and build a foundation for future years.
Before the lockdown, there were signs that things were coming together slowly. But in the two games since, the team has reverted back to how things were under Unai Emery and Arsene Wenger. It's easy to blame three months of no football for the poor form, particularly given that players will naturally return to what they know rather than what Arteta is trying to bring about, but that points to Arsenal's problems. They always search for an excuse.
Spinning forwards, injuries put the team in a difficult position. Some players have seen themselves thrust into the first team when they might not have usually had to. Others are playing out of position and Arteta has been forced to amend his gameplan as a result of the players he has available.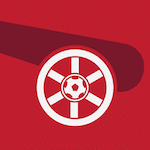 Want your voice heard? Join the Pain In The Arsenal team!
Write for us!
One player who has felt Arteta's wrath in respect to his non-negotiables is Mesut Ozil. Aretta was ruthless by dropping Ozil and calling him out publicly when he challenged him to win his place back. Ozil missed the matchday squad against Manchester City and did not come off the bench against Brighton.
As easy as it is to use Ozil as a scapegoat, however, there are plenty of other players in the team who could be given the same treatment. As Arteta has explained, it is a simple formula: if you do not fully commit, you will not play. Ozil, it seems, has not worked hard enough to prove himself valuable. But he is not the only one, as Saturday's defeat to Brighton illustrated.
Next:
Arsenal: 3 new tactical wrinkles Mikel Arteta has introduced
Arteta talks a good game to the media when he discusses the current situation. His non-negotiables are positive. They should be worked towards. But there is fine line between talking and taking action, and so far, Arteta has produced little action.