Why Lucas Torreira should immediately start
Lucas Torreira was hauled off at half-time in Arsenal's loss to Aston Villa on Tuesday night. After a poor performance, here is why he should immediately start again against Watford on Sunday.
It has been a frustrating return to football for Lucas Torreira. After suffering an ankle injury immediately before the season was postponed due to the coronavirus, he was not cleared to return to competitive play for several weeks, eventually making his first start in Arsenal's win over Liverpool.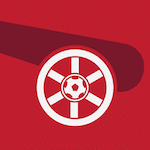 Want your voice heard? Join the Pain In The Arsenal team!
Write for us!
Since the restart, he has made just five appearances in all competitions. Four of those total just 29 minutes combined and he has never passed the hour mark in any of his outings thus far. It has not been the return from injury he would have wanted.
More from Pain in the Arsenal
His issues culminated in a poor performance against Aston Villa on Tuesday evening. With Mikel Arteta resting Granit Xhaka, who has been the lynchpin of the Arsenal midfield since the Spaniard's arrival in December, Torreira started alongside Dani Ceballos in central midfield. His was put in a disadvantageous position. The 3-4-3 system demands a lot of the central midfielders, especially in possession when playing a lesser opponent. This exposed Torreira's somewhat limited distribution. He was also hamstrung by little movement off the ball and poor passes into him from a disjointed back three.
Nevertheless, his first-half performance was poor. Torreira failed to progress play, lost the ball on several occasions, and even seemed diminished in his defensive efforts, an area in which he usually excels. Arteta withdrew Torreira at half-time, introducing Xhaka as he looked for more progression and creativity in midfield. Xhaka helped, marginally, but Arsenal still lacked true control and instigation from central midfield.
For Torreira, it was a stark awakening. He has already slipped below Ceballos and Xhaka in the central midfield pecking order, and is now seen as a rotational piece who Arteta is happy to replace early in matches in he is not happy with the team's overall performance. Torreira's standing in the squad, therefore, is highly questioned, to say the least.
Despite this, he should start immediately when Arsenal face Watford on Sunday afternoon. While Torreira will almost certainly not win a starting role prior to next weekend's FA Cup final against Chelsea, he still deserves an opportunity to end the season on a relative high. Oftentimes, when a player produces a poor performance, the best thing to aid their recovery is to start them immediately afterwards.
The worst thing for Torreira would be to sit on the bench and stew over the mistakes he made against Villa. Whether he remains at Arsenal beyond this summer remains to be seen, but if Arteta does want to keep Torreira, it would be wise to thrust him straight back into the line-up to hand him the opportunity to end the season on a high note.
Next:
Arsenal Vs Watford: 5 key players to watch
Torreira still brings value to the squad. Because of that, Arteta should continue to invest in the scrappy Uruguayan. That includes starting him against Watford, even after a poor performance.