Dayot Upamecano rumours are false until proven true
Dayot Upamecano has—surprise surprise—been linked with a move to the Emirates, although apparently this time, he's actually chosen Arsenal. These rumors are false until he pens the contract.
Per reports via Football Italia, which is about as reliable as The Onion or The Sun, the latter of whom reported the same thing, Arsenal have won the race for Dayot Upamecano, the defender of our dreams. The 21-year-old, along with parent club RB Leipzig, apparently confirmed terms with Arsenal, and informed Milan they would not be able to sign the Frenchman. Do I believe a word of it? No. Do I want to? So badly.
Here's the physical content of the article:
It's reported Arsenal have won the race for RB Leipzig defender Dayot Upamecano, who was also a target for Milan, Manchester United and Bayern Munich.

According to Tuttosport newspaper, the 21-year-old has made his decision to join the Gunners.

It's also stated that RB Leipzig agreed terms, informing Milan that they are not going to sign the centre-back.

The Rossoneri had hoped that the imminent arrival of RB Leipzig director Ralf Rangnick as their new coach would help sway Upamecano towards San Siro.

It was always going to be difficult competing on a financial level with Arsenal, as the asking price for Upamecano is in the region of €45m, even though his contract with RB Leipzig only runs to June 2021.
Seems legit. Also seems too good to be true.
For starters, the Football Italia article mentions two clubs: Arsenal and Milan. Where are Bayern Munich and Manchester United—not to mention City, Liverpool, and Chelsea, all of whom have been linked—when it comes to these negotiations? Where are the clubs that actually have money to splash out on star players this summer? That's dubious point number one.
And speaking of money, where are these financial numbers coming from? Arsenal, who publicly declared they would only be buying players in the event that they sold players, somehow have a greater transfer budget than AC Milan, who have spent 668 million in the last 5 years, with the Gunners spending over 200 million less in the same period? I don't buy it, not one bit.
Milan are likely to be in somewhat of a financial hole, given the construction of the new San Siro and their past profligacy, but claiming they are somehow worse off than a cash-strapped, penny-pinching Arsenal is ludicrous.
If you can shell out $36 million for Carlos Bacca, surely £45 million for one of the most promising defenders in the world isn't too expensive. And surely you'd be okay with that fee, given that, as the article states, he's only got one year left on his contract, and his asking price was £80 million six months ago. But that's all subjective, you might argue. Not convinced? Let's continue.
More from Pain in the Arsenal
The Tuttosport article goes on to talk about the woeful state of Milan's defense—an injury and two imminent departures make up the three starters, if the article is to be believed—and so Milan were negotiating with RB Leipzig and Ralf Rangnik to try and persuade the Frenchman to make the move south, until Arsenal pinched in and stole him from under their noses.
Basically, it claims that Arsenal have made a mockery of the entire situation. They stole into the negotiations while Milan were already at the table—also known as a player having multiple suitors—and doubled up on the mockery because it just so happens that the man running the negotiation for Milan was Ivan Gazidis, who left North London for Italy this past summer. But that's not all.
Apparently the ignominy continues. Arsenal are sitting at the table with Leipzig, undergoing concrete negotiations, which poor, financially unstable Milan are unable to do, and apparently we're "ripping off a kind of promise from Leipzig: if Upamecano should not renew the contract, in the summer it will pack up to avoid losing it to zero in a year." At least according to the English translation of the article.
Now I don't know about you, but to me, that just sounds like good business, for all parties involved. "We'll pay you now, so you don't have to see him walk for free, and we get the player we've always wanted for less than market value." That's football. That's compromise. That's life. I don't see what the issue is.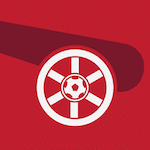 Want your voice heard? Join the Pain In The Arsenal team!
Write for us!
My point is that the article is written by somebody with a finger to point, somebody who wants to stir up drama and excitement about a player, somebody playing the big bad wolf card, except this time the beast is Arsenal. And this is the part I really find ludicrous.
Arsenal don't really steal transfers out from other people's noses. They're not hijackers. In fact, the Gunners have a rather abysmal transfer record, and a series of laughably low bids rejected out of hand by clubs who are trying to get every dime they can for a player, money Arsenal never really dredge up.
And when we do dredge it up, we tend to overspend—Granit Xhaka, Nicolas Pepe, and Shkodran Mustafi are good, but not £145 million ($183 million for my fellow Americans) good. So thank you Tuttosport. And thank you Football Italia. Thank you for proving my point.
Arsenal are a rich club in a very financially poor way. Our owner is a penny pincher, our transfer budget is a whopping £0 pounds, according to internal reports, and much of the money we do have is consumed by a massive wage bill that's still growing—the potential resignature of Auba and Laca, and Henrikh Mkhitaryan's return see to that. And those are the facts.
Next:
3 ways Mikel Arteta can exploit substitute rule
So don't believe everything you see. Or read. Because until Dayot Upamecano touches pen to paper, he will never be our player. Case closed.