Dani Ceballos loan could be ideal solution
Arsenal could look to sign Dani Ceballos on another season-long loan. Without knowing if he is worth a permanent investment, it could be the ideal solution.
Last summer, Dani Ceballos arrived as Arsenal's help in central midfield. After losing Aaron Ramsey on a free transfer, the Gunners needed to bolster their options at the position, but having spent £50 million on a new centre-back and left-back and £72 million on a new winger, money was tight and they needed to find an inventive way to solve their central midfield problem.
With playing time limited at Real Madrid, Ceballos wanted to move away. He turned 23 that summer, was keen to find a regular starting role in a top team, and wanted to establish himself in the Spain squad, too, especially given that the European Championships were set to be played in 2020.
More from Pain in the Arsenal
The deal did not include an option to buy. Ceballos has always intended to earn his place at Real. But head coach Zinedine Zidane has made it quite clear that even when he returns to Madrid ahead of next season, he will have little opportunity to force his way into the starting XI. That Madrid are on their way to winning La Liga only adds to the idea that they do not need Ceballos.
As such, with the Euros delayed another year, Ceballos may consider his options once again this summer. He has relented on his desire to earn his place at Madrid, recognising that that may no longer be possible, and opened up to the prospect of leaving the club for a second season. There had even been suggestions that Arsenal would attempt to sign him on a permanent deal. However, there was one real issue with such a suggestion: Is Ceballos worth it?
While Ceballos produced some excellent individual performances during his year in north London, including against Burnley in his debut and more recently against Norwich and Leicester, for large portions of the year, he has either been injured or inconsistent. The question of how much Ceballos is actually worth is a very difficult one to answer, largely because of the lack of sample size.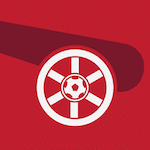 Want your voice heard? Join the Pain In The Arsenal team!
Write for us!
Yet, if he was to leave, Arsenal would be left with a serious hole in central midfield, just like last summer. And with the financial difficulties of the current period, there is no guarantee that they would be able to add to the position. Not only that, but replacing Ceballos with a permanent signing would do nothing but tread water. Mikel Arteta needs to improve the position, not just swap like for like.
To solve all of these problems, then, perhaps another loan deal could be ideal, as ESPN reported is a possibility this week. It would provide Arsenal with a cheap, temporary solution at the position. It would offer Ceballos the chance to play for a high-level team, one that he knows he already has a starting role in. And it would give Arteta a larger, more comprehensive sample size to truly evaluate the midfielder's value. Arsenal could even include an option-to-buy clause in the deal.
Next:
Arsenal Vs Spurs: Predicted starting XI
The Ceballos conundrum does not really have a clear-cut solution. That is not to say that there is not one, but that there is not enough information to decide what it is. As such, another year-long loan helps plaster over the problem for another season, while providing Arsenal with time to properly make their decision. It seems like the ideal solution.