David Luiz not the overpaid centre-back to lose
Due to their glut of centre-backs and a need to cut down their bloating expenditure, Arsenal could lose David Luiz this summer. He would be the wrong overpaid centre-back to lose.
The future of David Luiz is up for debate. There have been several conflicting reports regarding his current deal and how that might impact the decision that Arsenal have to make. There were suggestions that he signed a one year deal with a one-year extension. Others have suggested that Luiz is keen to leave and return to Benfica. And others still have reported that he will leave this summer with the Gunners keen to offload his wages.
On Monday, however, his agent, Kia Joorabchian, has helped clear up the confusion in an interview with Sky Sports News. Joorabchian said:
More from Pain in the Arsenal
"He's very happy at Arsenal. He has an extremely good relationship with both the coach and the sporting director. He has good relationships all throughout the club, right up to the owner. He respects everybody <…> David will sit down with Arsenal before the season begins, have his conversations and they will both decide if he will stay or not. That will come before the season starts. The chances are very high [of Luiz being at Arsenal next season]. There is no desire to leave."
The thinking to offload Luiz is very clear: he is earning an extortionate wage, although the exact figure is a little murky, and he has not performed up to the level that was expected. As Josh Kroenke infamously stated, the club currently has a Champions League wage bill on a Europa League budget. Changes need to be made as a result.
Luiz is one possible candidate. But he is far from the most egregious centre-back investment that the club has committed to. Sokratis and Shkodran Mustafi both represent similarly overpaid candidates which the club should be looking to offload before they move on from Luiz.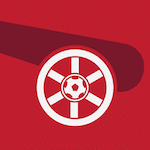 Want your voice heard? Join the Pain In The Arsenal team!
Write for us!
The pair earn approximately £90,000 per week, depending on different reports. They both have one year remaining on their respective contracts. Sokratis could be eighth-choice at the position next season after William Saliba and Dinos Mavropanos return from their respective loans, while Mustafi has performed well of late but is unlikely to be a long-term option beyond the end of his contract.
Neither offer as much as Luiz in the present. The Brazilian is a more imposing figure on the pitch, he is more vocal in the dressing room, and he fits into Arteta's style better, his excellent distribution coming to the fore since the turn of the year. Arteta has spoken highly of Luiz's influence, too.
Next:
Arsenal: The 5 players who must step up to make top five
So while the logic to offloading Luiz makes sense, he is far from the first overpaid, underperforming centre-back that Arsenal should be looking to move on from this summer. There are other candidates that take that honour. Luiz, then, should remain, at least for another season.