Gabriel Martinelli contract shows lessons being learned
On Friday, Arsenal tied Gabriel Martinelli down to a new long-term deal, despite only signing him a year prior. The contract shows that lessons are being learned.
Arsenal have not always been the most efficient club when it comes to managing the contracts of their players. From the start departures like Robin van Persie, Alexis Sanchez and Aaron Ramsey to the more recent wasted spending like with Mesut Ozil, Henrikh Mkhitaryan, and many of the underperforming veteran signings, it has been a calamity in how to efficiently and effectively manage the finances of a squad.
This season has been as poor as any. Just two weeks ago, James Benge of Football.London highlighted that the club had not signed a player to a new contract for 285 days. Since then, a flurry of deals have arrived.
More from Pain in the Arsenal
Arsenal signed David Luiz and Cedric Soares to new deals. They also acquired Pablo Mari in a permanent transfer and signed him to a long-term deal. Then, most excitingly, they finally tied Bukayo Saka down with a long-term deal, one that will likely be five years in length given his youthful age.
Some of these deals are more progressive than others, it should be said, but they all have one thing in common: they needed to be done. As ever, Arsenal left it to the last moment to agree terms with all these players.
Luiz, Cedric and Mari all had contracts with the club that expired at the end of June — Luiz even said his uncertain contract situation led to his disastrous performance against Manchester City. Saka, meanwhile, has a contract that expires next summer and could have run it down, leaving on a free transfer at the end of it. In reality, then, the club had no choice but to sign these contracts when they did.
That shows no growth and development from the mismanagement that has gone before. In fact, it proves that such ill-advised decision-making only continues to plague the process. However, on Friday, another new contract was signed, and this time, it was in very different circumstances.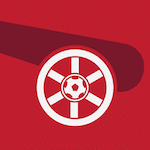 Want your voice heard? Join the Pain In The Arsenal team!
Write for us!
Joyously, Arsenal signed Gabriel Martinelli to a long-term deal, thought to be four years with a fifth-year club option. What is most encouraging about the deal is that they only signed Martinelli on a permanent transfer a year ago. He still had at least two or three years remaining on his current deal. But they did not want to wait any longer and ensured that they would not be put in a disadvantageous negotiating position.
Matteo Guendouzi offers an example of the previous poor work. Similar to Martinelli, he is a young signing who has emerged out of nowhere. But after two years of dallying, he now has two years remaining on his current deal. He has the opportunity to run down that contract and leave either on a cut-price deal next summer or for free the year after. In reality, Arsenal must make a decision on his future this summer, either selling him for the highest possible price or locking him down with a new long-term deal. The same problem exists with Alexandre Lacazette, Eddie Nketiah, and Calum Chambers.
Next:
Arsenal Vs Wolves: 5 key players to watch
They have avoided that situation with Martinelli. It shows a more ruthless, efficient decision-making process, one that modern clubs make. It shows growth and development as they are learning the lessons of the past. Hopefully, it now pays dividends on the pitch, too.