Give credit to Granit Xhaka, but he isn't the solution
Granit Xhaka has resurrected his Arsenal career superbly. For that, he deserves great credit. But that does not mean he is the solution to the midfield problems.
When Mikel Arteta arrived at Arsenal, Granit Xhaka was seemingly on the way out. He was stripped of the captaincy after telling supporters to 'f*ck off', was not named in the matchday squad for the next five games, and then told the world that he wanted to leave, with Hertha Berlin named as potential suitors.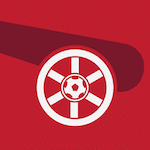 Want your voice heard? Join the Pain In The Arsenal team!
Write for us!
His resurrection since that point has been remarkable. First, Arteta convinced him to stay with the team for another six months, before then addressing his long-term future in the summer. Then Arteta crafted a midfield role that was perfect for the Swiss international, minimising his weaknesses and exploiting his strengths. And finally, slowly but surely, through commitment and consistently strong performances, Xhaka started to win back the fan support.
More from Pain in the Arsenal
His climbing out of the pit culminated in a superb performance against Manchester City on Saturday evening. As the anchor of Arsenal's midfield in a lesson in counter-attacking football, he was superb. Positionally disciplined, calm and composed on the ball, he helped marshall the team through the City pressure and instigated fast breaks to exploit the space at the other end.
Arteta spoke about the Xhaka reclamation in his press conference this week:
"The challenge with Granit was to convince him that there was still a place for him here, that I had big belief in him and that things can turn around pretty quickly in this industry. He had to send the right messages, first of all, he had to believe that he could do it and if that was the case we were going to support him all the way through <…> I think he is a really good example for any player that is in a difficult moment. If you are willing and if you are consistent and you really want to do it there is always a way back."
Xhaka deserves tremendous praise, credit, and respect for the manner in which he has returned to the Arsenal team. It has been tremendous to watch and is a measure of his character. But while his performances have improved and his importance to the team should be unquestioned, it does not mean he is the solution to the midfield.
For all of Xhaka's brilliant play, his limitations are still evident. They sit in three main camps: his over-dependence on his left-foot, which means that he moves the ball slowly at times, his vulnerability when pressed, which stems from his dependence on his left foot, and is defensive struggles, mainly due to his immobility to get around the pitch, which also does not help him when opponents press high up the pitch, and his lack of awareness.
What is most pressing about these shortcomings is the nature of them. Unlike a lack of experience or positional ill-discipline or poor decision-making, they are largely unfixable issues. Yes, Xhaka can improve his concentration. And yes, he can work on his right foot and improve his speed and agility. But there is only so much development that he can do. There are inherent limitations to all of these problems that he cannot overcome.
Next:
Arsenal Vs Aston Villa: Predicted starting XI
Sadly, that is why he is not the solution to the Arsenal midfield. And it is why he never will be. Does this mean he is a bad player? No. Does this mean he should not be praised for his recent form? Absolutely not. It means he is a restricted, limited player, and when it comes to building a title-winning team, he simply does not reach the level required.