Selling Matteo Guendouzi has become a must
Matteo Guendouzi has been banished from the first-team squad by Mikel Arteta. With two years left on his contract, selling him this summer has become a must for Arsenal.
It has been a frustrating return to football for Matteo Guendouzi. Seemingly on his way to greatness after an excellent second Premier League season as just a 20-year-old, the Frenchman has since fallen out of the graces of head coach Mikel Arteta following poor behaviour in the defeat to Brighton.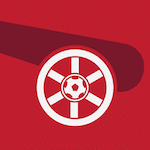 Want your voice heard? Join the Pain In The Arsenal team!
Write for us!
Guendouzi was initially reprimanded by Arteta for his sometimes childish antics in training and his berating of Brighton players, stating that he will earn more than them in his career, and his chokehold of Neal Maupay following the final whistle. What was more troublesome for Arteta, though, was Guendouzi response to his punishment. He refused to apologise for his actions and his attitude has continued to be disrespectful and immature.
More from Pain in the Arsenal
As such, Arteta banished Guendouzi from first-team training. Guendouzi has not been in any matchday squad since the Brighton loss, and, when asked about the situation, Arteta, coyly, tells reporters that 'nothing's changed', implying that until Guendouzi shows a change in character, commitment and attitude, he will not be a part of the Arsenal set-up.
This week, more details were provided about the discipline that Arteta has provided Guendouzi and the response of the other players. The following passage is from a Daily Mail report:
"Arteta is big on discipline as the frozen out Matteo Guendouzi in particular, a notable absentee from the Spaniard's plans along with Mesut Ozil, will testify. Some of Arteta's players have welcomed his approach when it comes to Guendouzi having grown frustrated with the antics the midfielder was able to get away with under Unai Emery. Emery lacked the authority to improve the discipline and standards many felt had been allowed to drift under Arsene Wenger. Arteta has tackled the task head on and led by example."
It leaves Guendouzi on the outside looking in. It also sees his future at the club in grave danger. Arteta will not wilt on his infamous 'non-negotiables'. It is entirely up to Guendouzi to adapt to his coach's demands, and all the evidence we have thus far points to him being unable to unwilling to do so.
With the summer transfer window now open, Arsenal have only one course of action here: sell. Keeping a disruptive player is never wise, no matter their talent or value. But in Guendouzi's case, the need to offload is only compounded by his contract situation. He has two years remaining on his current deal and obviously will not agree to a new one while he endures this impasse with Arteta.
Arsenal, of course, have been here before. We can all reel off the names of players that departed on the cheap or even for free because their contracts were mishandled. Head of football Raul Sanllehi even boldly proclaimed that the age of letting players enter the final two years of their contracts was over. It is now time for the club to walk the walk.
Next:
Arsenal: 5 extra players to sell should they lose FA Cup final
If Arsenal keep Guendouzi for another season without him repairing the relationship with Arteta and signing a new contract, he will only lose value. And during a period when the finances are stretched and 'outsmarting the market' is essential, they cannot afford to let any of their assets depreciate. Selling, then, becomes an absolute must, however frustrating it is to see such a talented player depart.