Why Bukayo Saka position must dictate transfer policy
Arsenal have plenty of different avenues to improve the squad this summer. As they determine which positions are the biggest priority, the position of Bukayo Saka must be carefully considered.
Unlike in previous seasons when Arsenal had very clear positions of need, this summer, they have so many different positions that require investment that there is a multitude of ways in which they can address their lacklustre squad.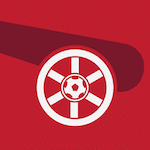 Want your voice heard? Join the Pain In The Arsenal team!
Write for us!
Centre-back, right-back, defensive midfield, central midfield, left-wing are all gaping holes at present, and that is without considering the massive needs that will arise in creative midfield and centre-forward should particular players be moved on as is highly plausible. They are going to have to manage their spending smartly, therefore, determining which positions must be addressed now and which can be punted down the road until next summer and even the summer after.
More from Pain in the Arsenal
When it comes to assessing your transfer needs, it starts with analysing your current squad and recognising which players offer internal solutions, before then turning to external ones. In Bukayo Saka, Arsenal have a potential internal solution at several positions, from left-back to central midfield; left-wing to versatility depth piece.
What makes the 18-year-old so special is that he is effective in all of these positions and could likely be a regular starter next season at any one of them. Mikel Arteta, then, who has been more than willing to move him throughout starting XI depending on his other options, must decide which position Saka will settle into before he looks at investing in the squad.
While he is willing to play wherever the manager plays him, Saka himself believes that he is a winger, as he stated to reporters earlier this season during an excellent run of form at left-back:
"I'm really enjoying my football under the new manager. It's not my natural position but he's given me all the advice I need. I've got Granit (Xhaka) behind, David (Luiz) supporting and speaking to me so it gives me licence to go and express myself in the final third and do what I can do. I feel like my dream was always to be a winger, to affect games, score goals and get assists. For now I'll do the job the manager asks me to."
Arteta has been a little more hesitant to use Saka in a more advanced position. And since the restart, the teenager has produced his best performances in a left-sided central midfield role that could very well be his best-suited role once he settles into regular senior play. Where his true best position is is ultimately up for debate at this stage in his career, but where he is considered next season must greatly dictate Arsenal's overarching transfer policy.
For instance, if Saka is considered a left-winger, he could feasibly be used as a replacement for Pierre-Emerick Aubameyang alongside Gabriel Martinelli. If that is the case, central midfield suddenly becomes a major need thanks to a lack of energy and dynamism. Conversely, if Arteta still wants to use Saka as a versatile squad player, he may then need to sign both a central midfielder and left-winger.
Next:
Arsenal: 5 extra players to sell should they lose FA Cup final
How this all shakes out remains to be seen, and such is Saka's understanding and ability, he can feasibly be used in any of these positions and provide terrific value. Nevertheless, Arsenal and Arteta need to make a decision because their transfer policy must reflect the roles of their current players.